#UXB2018
No upcoming event dates
American University of Beirut, Beirut, Lebanon
Description
The first 2-day conference in Beirut focused on UX design, digital and innovation.
UXB's main goal is to provide a sacred place where all UX experts and digital specialists from around the world can meet, share and network. We aim at bringing together local digital startups, design & tech students and digital agencies with international designers and digital experts from around the world. Spread awareness in a world where UX design and customer experience still hasn't reached its full potential and inspire many students and actual digital experts of the region.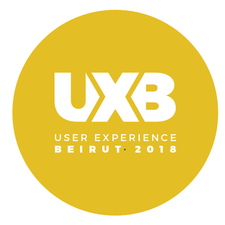 Organizer
The go-to event for UX & digital innovation.
As the first UX conference in Lebanon, UXB will consist of 2 full days of inspiring talks and hands-on workshops from leading digital experts from around the world!
Don't miss being a part of #UXB2018.
http://uxbeirut.com