Epita: Open Doors - Journée Portes Ouvertes
Saturday, October 20, 2018 from 10:00 to 14:00
Institut Français - French Embassy, Beirut , Lebanon
Tickets
Description
A day dedicated to the Lebanese families and students to have a fast track visit to EPITA's offered programs, departments, and projects at the French Insitute of the French Embassy in Beirut.
During the day, prospective applicants have an opportunity to find out detailed information about the submission of applications, admission proceedings, individual specializations, instruction, and foreign languages taught at Epita. Furthermore, during the day of Open Doors prospective applicants have an opportunity to meet with the representatives of the individual departments and alumni and ask them questions at the concluding debate.
Day Objectives:
Get to know EPITA and its various departments, labs, projects, partnerships...
Opportunity for the parents to ask their questions
Opportunity for the students to get closer to a career in IT
Detailed Agenda:
10:00 - 10:30 am: Registration
10:30 - 11:00 am: Opening speech and a short presentation
11:00 - 14:00 pm: Booth visits:
Know everything about EPITA
The available specialization
Meet an alumni
Research & innovation
Student life
Future
For more details, please contact Ms. Guilda Haddad on 03-086511 | Email: guilda.haddad@epita.fr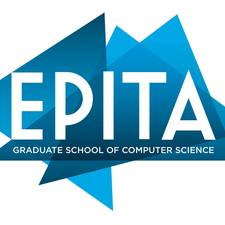 Organizer
With its inception in 1984, EPITA (Graduate School of Computer Science and Advanced Technologies) is an Engineering School that trains experts who design, develop and improve the future of Information and Communication Technologies (ICT). The pedagogy of the school focuses on giving students both the fundamentals of Engineering and the highest expertise in the fields of Computer Science and ICT.

EPITA is a reference for French students and multinational companies, which often recruit our students before the end of their studies, around 7,000 alumni working in nearly 2,000 companies in more than 40 countries. EPITA exists today in 5 cities in France: Paris, Lyon, Toulouse, Rennes, and Strasbourg.

EPITA is a member of IONIS Education Group, the largest Privately Endowed Graduate Educational Group representing nearly 20,000 students in France and 65,000 alumni. IONIS Education Group counts 22 schools in 12 French cities and covers 3 principal areas: Business, Technologies and Innovative Education Solutions.
As a bilingual institution, EPITA provides programs taught entirely in English. The school has partnerships with prestigious institutions all over the world (64 institutions via the Erasmus programs and other exchange programs including dual degree agreements). In addition, EPITA has an extensive list of corporate partnerships (Accenture, Google, Microsoft, Société Générale, SAP, Orange, Siemens, Facebook, IBM, TF1, HP, Murex, Capgemini, Dassault, THALES, Sopra…). Over 95% of EPITA students are hired for a permanent job before their graduation.