Reading: The Date
No upcoming event dates
Université Saint Joseph - Institut d'Etudes Scéniques Audiovisuelles et Cinématographiques , Beirut, Lebanon

Description
Zoukak Sidewalks 2018 - The Festival presents:
The Date
Project presentation - part of Zoukak's Theatre Mentorship Program
By Hassan Al Malla
Friday 9 of November 2018 at 3:30 p.m. at Université Saint Joseph - IESAV
Free Entry.
Hassan al Malla speaks about his new project: The Date
Synopsis
Shadi is preparing for an interview at the Canadian Embassy in Beirut. His girlfriend May meanwhile is preparing to deal with her old friend Mohammed, with whom they are staying in Beirut. Since leaving Syria, Muhammad has been living in total isolation in Beirut, severing all ties with his homeland especially his family, after a botched suicide attempt. Faced with the desire to travel in search of a better future, it is the characters' memories that control their decisions and behavior, and shape the course of this play.

Supported by Zoukak's Theatre Mentorship Program and Production Support grant
Artist's Biography
Hassan al-Malla studied acting at the Lebanese University. He has worked as an amateur actor in Syria, and taken part in theatre workshops in Syria and Lebanon.
الموعد
تقديم مشروع - جزء من برنامج زقاق الارشادي للمسرح
حسن الملا
الجمعة ٩ تشرين الثاني الساعة ٣:٣٠ بعد الظهر في جامعة القديس يوسف IESAV
الدخول مجاني
حسن الملا يتكلم عن عرضه المسرحي الجديد : الموعد
عن العرض
يعيش محمد في بيروت في عزلة تامة عن أهله وكل ما يربطه بسوريا بعد محاولة إنتحار فاشلة، ليكسر عزلته زيارة صديقته القديمة "مي" مع عشيقها " شادي" لمدة قصيرة. فتكون المواجهة بين الشخصيات الثلاث وتكون ذاكرة كل من " محمد ومي " هي التي تسير علاقة الشخصيات وأحداث المسرحية. أمام الرغبة في السفر بحثا عن مستقبل أفضل، نرى التاريخ يفرض سلطته على أحداث المسرحية جابراً شخصياتها على مواجهة الذاكرة.
بدعم من برنامج زقاق الارشادي للمسرح ومنحة دعم الانتاج
درس حسن الملا التمثيل المسرحي في الجامعة اللبنانية - كلية الفنون الجميلة - بعد أن كان قد شارك كممثل هاوٍ في عدة فرق مسرحية في سوريا. شارك الملا في العديد من الورشات المسرحية في لبنان وسوريا.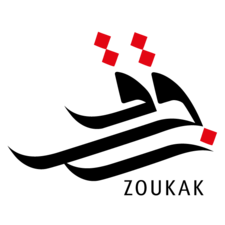 Organizer
Zoukak Theater Company, created in 2006, is a non-hierarchical structure, dedicated to theatre practice as a social and political involvement, with a belief in theatre as a space for common reflection and in collectivity as a position against marginalizing systems.
Zoukak's productions are created in series of common research raising questions around certain themes: gender -"Silk Thread" (2012), religion and power - "Lucena: Obedience Training" (2013), Lebanese history - "Perform Autopsy" (2013) and "Heavens" (2014), death and immortality - "He Who Saw Everything" (2015) and "Death Comes Through the Eyes" (2014), childhood and violence - "School Acts" (2014), "Organs Tissue and Candy Games" (2014) and "Innocent Violence" (2016), Migration - "The Battle Scene" (2015) among others… Their work has been shown in several cities in the Middle East, Europe, the United States, Africa and South Asia (MUCEM museum, 62 Center for Theatre and Dance, The New York Public Library, Ibsen Center, ITFOK, The Battersea Arts Center, The Southbank Center…).
They have been commissioned by international festivals, theatres and universities to create original work: NYUAD's Performing Arts Center, UAE; Krefeld/Monchengladbach City Theaters, Germany; Cynthia Woods Mitchell Center, University of Houston, Texas; Theaterfestival Schwindelfrei Mannheim, Williams College, Massachusetts; LIFT and The Royal Court Theatre, London among others. Zoukak members have participated in residencies, panels and given workshops and lectured at universities and in non-academic contexts, in the Middle East, Europe, the United States and Africa.
In addition to that Zoukak has been working with marginalized communities across Lebanon for the last ten years (disabled children, women victims of domestic violence, incarcerated youths, individuals affected by war, including refugees…), applying theatre on various levels. The company developed a specific approach to psychosocial interventions of drama therapy and socially engaged theatre, providing workshops and training programs to diverse groups, and devising performances in different Lebanese regions and in various contexts locally and abroad, including Calais' migrants and refugee camp, in France and in refugee camps in Serbia.
Zoukak endeavours to develop an environment of dialogue and reflection around the performing arts in Lebanon and to provide artistic development and international touring opportunities for local artists. The company produces collaborations, residencies and events with international artists in the company's studio, curating since 2013 "Zoukak Sidewalks", an international performance platform and "Focus Liban" a showcase for the diffusion of work by local emerging artists.
Zoukak is three-time AFAC award grantee, in 2012 the company received the Ibsen Scholarship award and in 2014 the Anna Lindh Foundation's Euromed Dialogue Award for social resilience and creativity.