Business Writing course at Skillz
No upcoming event dates
Skillz, Beirut, Lebanon
Venue
Skillz
1st floor, Pere Youssef Hayek Street
Beirut, Lebanon
Directions
You enter Gouraud Street (Gemmayze's main street) from Paul restaurant. Keep going until you pass Hospital Haddad on your left and the St. Nicolas stairs on your right. After the stairs you will take your first left, a narrow street facing Ginette Café called Youssef el Hayek. On the corner is a neighborhood store called 'Abdel Massih'.
Description
· Do you waste time drafting professional emails?

· Are you not sure how to start or end an email?

· Would you like to be more confident when sending professional emails?
Then the Business Writing course at Skillz is just for you.
With maximum 10 students in the class, under the guidance of an experienced teacher, you will learn how to be professional in all your business communication.
A Skillz certificate is given out after successfully completing the course.
The course will give you a refresher on basic writing concepts, an overview of the most common business documents and supply you with a vast array of information you can fall back on.
The course is an interactive class full of practical exercises where you will learn how to provide clear information, use positive and negative language politely and avoid outdated expressions.
In the Business Writing course you will:
· Gain better awareness of common spelling and grammar issues in business writing.
· Review basic concepts in sentence and paragraph construction.
· Learn the basic structure of email messages, business letters and agendas.
· Practice all elements required in business writing
· Write different professional emails in class and workshop them
· Discover the importance of peer review
· Become a confident and professional business writer
The Business Writing course is a 5 week course making 20 hours of classes.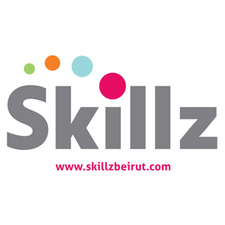 Organizer
Skillz is a training center in the heart of Gemmayze, located in an old French colonial building with its own courtyard.
Skillz gives a variety of training, workshops and courses and hosts events.