IELTS preparation class
No upcoming event dates
Skillz, Beirut, Lebanon
Description
The International English Language Testing System (IELTS) is the world's most popular English language proficiency test for higher education. IELTS assesses students across all four language skills — listening, speaking, reading and writing.
Skillz has created a 18 hour IELTS preparation course for those preparing to sit the IELTS.
Are you sitting an IELTS exam?
Then join the upcoming IELTS course and benefit from the Winter Promotion and pay $200
Skillz is affiliated with the British Council and is an official registration center for IELTS.
You can pass by Skillz and we will help you register for the IELTS, you can pay cash or card.
Why study at Skillz?
The teacher is a native English speaker
You will learn all about the test format and test taking strategies
You will improve your listening, speaking, reading, and writing skills
Learn in a comfortable and inspiring surrounding
The questions and instructions covered in the course closely follow the questions and instructions of the test to make sure you are ready and well prepared for the test.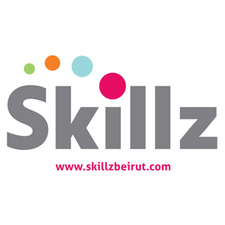 Organizer
Skillz is a training center in the heart of Gemmayze, located in an old French colonial building with its own courtyard.
Skillz gives a variety of training, workshops and courses and hosts events.