Masters of Dirt
Friday, September 1, 2017 from 21:00 to 23:00
Beirut Waterfront – Rafic Hariri Park, Beirut, Lebanon
Description
Masters of Dirt (M.O.D) is the world's wildest freestyle Motocross show. M.O.D. shows incorporate the biggest international FMX riders performing the latest tricks, along with the world's leading BMX, MTB, QUAD & Snowmobile riders - all mixed into an action packed arena show.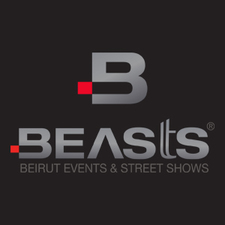 Organizer
Beirut Events and Street Shows, BEASTS is a non-profit organization born in 2017 from its founders' will in preserving a Lebanon that has been, and will always be, an exemplary beacon of openness, and an innovation platform attracting the region and the world.
Founded by Rasha Jarmakani and Maya Abou Saleh, BEASTS will hold its first festival in Beirut under the slogan "We dream Lebanon" initiating social, cultural, and entertainment activities that target all Lebanese social and age categories with no exception, promoting the sense of national belonging across Lebanese generations, and highlighting a resilient Lebanese culture of success and achievement.
BEASTS also aims at repositioning Lebanon on the international tourism map, through attracting international talents and audiences, and adopting state of the art innovative technologies showcasing Beirut and Lebanon as an avant-garde hub for regional trends.
While actively working towards increasing Lebanon's exposure on both the regional and international scenes, BEASTS initiatives are designed to proudly contribute into dynamizing our local economy through touristic, cultural and entertainment activities that attract thousands of visitors and a large number of businesses and entrepreneurs investing in creating more job opportunities for the Lebanese.