How To Trade In Paper Assets - Forex Version II
From Tuesday, May 16, 2017 06:30 to Tuesday, July 25, 2017 21:30
Berytech Digital Park 1294 , Beirut, Lebanon
Tickets
Description
► 95% of Traders loose while trading with Financial Markets Instruments (FX, Derivatives, Stocks, Bonds, etc..)
The No.1 reason for this FAILURE is our "Educational Background" when it comes to the "Investing Education" and specifically in Financial Markets.
90% of Trainings and Courses related to Financial Markets focus on 2 main factors:
Fundamental Analysis
Technical Analysis
In Fact, these 2 kinds of Analysis will ONLY help any person to Forecast where the market is likely to go (UP or DOWN).
We all admit that the necessity of these factors is non-negotiable because without market directions it is useless to Trade.
BUT, it is critical to Know & Understand also that relying only on these 2 factors to Trade is one of the most common mistakes that keep 95% of traders in a "Loss" instead of a Profit situation.
We must actually separate and see the big difference between Forecasting & Trading, because anyone can learn Fundamental & Technical Analysis and then he will be able forecast the future move of the market, but NOT ANYONE can make the decision to Execute and Trade these forecasts because here you will be in a totally different position where "EMOTIONS" & "STRATEGIES" play a basic & vital role.
So TRADING depends mostly on the following 2 factors:
Emotions & Discipline
Risk Management & Strategies
As we can see, Trading & Investing need first Investment in Knowledge & Time in the following 4 pillars:
I. Fundamental Analysis
II. Technical Analysis
III. Emotions & Discipline
IV. Risk Management & Strategies
Having the proper knowledge in these 4 main pillars of investing will give you the chance to become a successful Trader & Investor so you start Cashing out real Money and Additional Cash Flow to your personal Income Sheet.
What do we mean by Emotions and Discipline? => You can read the Full Article by Clicking here
► After the 1st Successful Program end of 2016 and the Financial Markets Community that was created afterwards, "How To Trade in Paper Assets" (Forex Version) will be delivered for the 2nd Time in Lebanon.
► Make sure to check the elder version here on our Official Website with the feedback of the new generation of traders who attended it.
- For This Reason a Totally NEW and UNIQUE Program will be delivered by The CASH FLOW FACTORY powered by AH Financial Consultancy that will help you to Learn How to Trade in Paper Assets (Financial Markets) and specifically in Foreign Exchange (FX) based on the 4 mentioned factors; so make sure to read the full article above as well as on our official website.
This program will start on May 16, 2017 and it will last for 33 hours until July 25, 2017 (check schedule below) at Berytech Digital Park - 1294 - Bechara el Khoury - Beirut, 1st Floor.
► Make sure to Take advantage of the "EARLY BIRD" ticket prices because you may never see similar prices for such program in the future.

There are 2 ways you can pay:
1- Through Ihjoz here
2- Western Union (Name: Abdallah Harfouch - you receive a receipt, you send us a screenshot of this receipt on our email address: invest@abdallahharfouch.com - if no email with screenshot was sent then no confirmation of your spot)
► You can find here the Schedule of this Program:
↪May 2017:
- Tuesdays 16-23-30
All dates : 6:30 pm to 9:30 pm
↪June 2017:
- Tuesdays: 6-13-20-27
All dates : 6:30 pm to 9:30 pm
↪July 2017:
- Tuesdays: 4-11-18-25
All dates : 6:30 pm to 9:30 pm
In Total we Have:

Also Follow us on our Social Media and Subscribe for FREE to:

1- Our Official Website: www.ahfinancialconsultancy.com
2- Our Official Facebook Page: AH Financial Cinsultancy
3- Our YouTube Channel (click here)
4- Our Instagram Account: AH Financial Consultancy
5- Our Twitter Account (click here)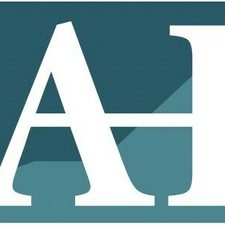 Organizer
"AH Financial Consultancy" was created to spread Financial Education and Rise Entrepreneurship spirit worldwide in order to fight all kind of economic mislead and social poverty in our societies.