HOW TO MANAGE YOUR MONEY PROGRAM IV
From Thursday, June 29, 2017 18:30 to Thursday, July 27, 2017 21:00
Berytech Digital Park - BDD 1294 , Beirut, Lebanon
Tickets
Description
About "How to Manage Your Money" Program

► Starting June 1, 2017 , the "CASH FLOW FACTORY" Powered by "AH Financial Consultancy" will be delivering for the 4th time in Lebanon "How To Manage Your Money" Program.
► Make sure to check the here on our official website the elder versions and the feedback of people who already attended this program.
Program
This Year the Program will be held starting June 1, 2017 until June 29 (5 full sessions - 16 hours) at Berytech Digital Park – 1294 , Bechara El Khoury.
During this Program, you're going to take an honest look at your current financial behavior, and determine your 'why' for seeking financial evolution. Next, you'll be evaluating your current financial situation by filling out a financial statement. Once you've completed that, you will begin building your own personalized budget to help you get out of debt and begin acquiring assets.
Then it will provide you with information to decide how you are going to get your money working for you rather than working for money.
The detailed outlines and sections of this program are the following:
1.Know Your Current Situation
Unit 1: Your "WHY" & "HOW"?
Unit 2: A Financial Statement is your personal story told in numbers
2.How to get out of Debt
Unit 3: Debt: Good or Bad?
3.How to Save money and why
Unit 4: Pay Yourself First & the Real Wage Formula
Unit 5: What are Your Financial Goals?
4.Where to Invest this money and how
Unit 6: Different Income Stream
Unit 7: The Asset Classes
5.Practice Session
Unit 8: Course Review + Get to Action (Creative Game)
" How to manage your money" Program Schedule:
Thursday 29 June 2017 :

6:15 – 9:30 pm

Thusday 06 July 2017 :

6:15 – 9:30 pm

Thursday 13 July 2017 :

6:15 – 9:30 pm

Thursday 20 July 2017 :

6:15 – 9:30 pm

Thursday 27 July 2017 :

6:30 – 9:300 pm
There are 2 ways you can pay:
1- Through Ihjoz here
2- Western Union (Name: Abdallah Harfouch - you receive a receipt, you send us a screenshot of this receipt on our email address: invest@abdallahharfouch.com - if no email with screenshot was sent then no confirmation of your spot)
ENTREPRENEURSHIP PARTNER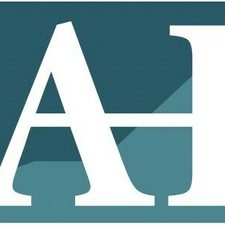 Organizer
"AH Financial Consultancy" was created to spread Financial Education and Rise Entrepreneurship spirit worldwide in order to fight all kind of economic mislead and social poverty in our societies.