Performance: More Than an Artist -- عرض مسرحي: فنان ونص
Saturday, March 3, 2018 from 18:30 to 20:00
Zoukak Studio, beirut, Lebanon
Tickets
Description
فرقة إيد وحدة فرقة مسرحيّة تجريبية تفاعليّة تتكوّن من أطفال لاجئين سوريين في مخيّم شاتيلا. تقدّم الفرقة عرضها المميّز "فنان ونص" من أداء الأطفال في استديو زقاق في ٣ أذار الساعة ٦:٣٠ مساءً.
هذا العرض يحتوي على أهم نتاج الفرقة لعام 2017 من مسرحيات قصيرة :
- فنان ونص
- النخلة الحمرا "قراصنة أخر زمان"
- أبو صطيف المارد
- دخيلك لا تعطس
- قهوة القبضايات
- أداء ارتجالي للشخصيات التي ابتكرها الاطفال وشاركوا في تصنيعه
سعر البطاقة: ٢٥،٠٠٠ ل ل
يمكن شراء البطاقات على ihjoz.com و في جميع فروع ماليكس وخوري هوم و ليبان بوست
للمزيد من المعلومات: ٧١/٥٨٥٤٢٣
One Hand Puppet Theatre Company, an experimental interactive puppet theatre formed of Syrian refugee children, will present their performance "More than an Artist" at Zoukak Studio on March 3, 2018 at 6:30pm.
The Performance includes a series of short plays produced by the group in 2017:
- More Than an Artist
- The Red Palm Tree
- The Genie Abou Steif
- Please Don't Sneeze
- Tough Men's place
- Improvisation Performance with Characters created and crafted by the children
Tickets: 25,000 LL
Tickets are available on Ihjoz.com and in all branches of Malik's, Khoury Home and Liban Post.
More info: 71/585423
فرقة إيد وحدة
مع بداية شهر كانون الثاني 2017 بدأت مؤسسة نجدة ناو انترناشيونال و بدعم من فرانس فاونديشن بالتجهيز لورشة مسرح الدمى حيث وضع المخطط المنهجي للعمل وتم الاعلان عن الورشة لمن يرغب في المشاركة من الأطفال ,و بعد شهر من المقابلات تم اختيار 14 طفل وطفلة و بأعمار تتراوح بين 8 ل 14 عاما من المتقدمين و تشكيل فرقة " ايد وحدة " لمسرح الدمى
غطت هذه الورشة التدريبية مجموعة من العناوين الرئيسية :
بناء الحكاية.
تحفيز الخيال.
صناعة الدمى .
تمارين خاصة بالصوت.
تمارين خاصة بتناسق الاداء.
تمارين تحريك الدمى.
الارتجال التفاعلي المسرحي.
وبعد انتهاء هذه الورشة التي أشرف عليها مدربون مختصون أصبح أعضاء الفرقة قادرين الأداء بشكل مباشر أمام الجمهور, و ضمن هذا الإطار قاموا بصناعة مجموعة كبيرة من الدمى باستخدام مواد بسيطة كالجوارب و الاكسسوارات التي تساعد في خلق شخصية الدمية كما قاموا بتصنيع دمى كبيرة أكثر تعقيدا من أجل توظيفها في العروض المباشرة.
لاحقا بدأت الفرقة جولة العروض للجمهور على مختلف أنواعه و التي غطت العديد من المدارس و المخيمات و المدارس والأماكن ذات الطابع الثقافي داخل و خارج بيروت حيث أدت الفرقة عددا من العروض بمضامين مختلفة كانت معظمها قصص للأطفال أنفسهم و من نسج خيالهم و بعناوين مختلفة حيث تتراوح مدة كل عنوان بين الخمس إلى عشرين دقيقة و العديد من العروض المرتجلة من الأطفال أنفسهم.
إضافة إلى ذلك قام أطفال فرقة إيد وحدة-دمى بتعليم أطفال الأماكن المضيفة للعروض تقنيات صناعة الدمى البسيطة و كيفية استخدامها من خلال ورشات عمل تسبق أو تلي كل عرض .
إن هدف مشروع مسرح الدمى ينقسم إلى جانبين رئيسين , الجانب الأول هو الدعم النفسي للأطفال باستخدام الدمى حيث استطاع الأطفال من خلال هذه الأداة من طرح مجموعة من المواضيع التي تمس حياتهم بشكل مباشر و غير مباشر و التي لا يستطيعون التعبير عنها بشكل مباشر بسبب مجموعة من العوائق المرتبطة بالأسرة أو المجتمع أو العادات و التقاليد السائدة , حيث كان له أثر كبير في زيادة قدرة الأطفال في التعبير عن أنفسهم بوضوح , مشاعرهم , خيباتهم و آمالهم.
أما الجانب الآخر الذي ركز عليه المشروع هو الجانب الفني و المتعلق بحرفة صناعة الدمى بشكل متقن سواء البسيطة المصنعة من جوارب و مواد بسيطة أو الكبيرة المنحوتة من الاسفنج و الاكسسوارات التي تخدم شكل الشخصية المتخيلة من قبل الطفل نفسه, إضافة ألى مهارات التمثيل و التحريك و تقنيات الصوت و الارتجال , إن المزج بين هذين الجانبين أدى إلى انتاج عروض متقنة و غنية من حيث الأداء و من حيث المحتوى و المضمون .
About One Hand
In the beginning of January 2017 Najda Now International (NNI) in cooperation with Foundation De France (FDF) started the preparation of a puppet theater workshop, put the plan and work methodology, then launched a call for children who want to participate.
14 children aged between 8 and 14 were chosen to attend the workshop and be part of "One Hand" puppet theater group.
The workshop covered a number of fundamental topics:
• Storyline composition and character building.
• Developing the imagination.
• Puppet making.
• Voice exercises.
• Harmonic performing exercises.
• Puppet control exercises.
• Interactive improvising.
After the workshop, which was supervised by specialized trainers, the members of the group were able to perform directly to the public, and within this framework, they made a collection of puppets using simple materials such as socks and accessories that help to create the character, in addition to some large and more complicated puppet to use in the Direct performances.
Currently, the second stage of the project is being implemented, where the group visits camps, schools and cultural centers to teach children how to make puppets in a simple way, and to perform a number of shows that they have devised and rehearsed.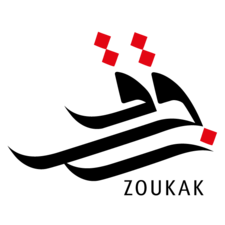 Organizer
Zoukak Theater Company, created in 2006, is a non-hierarchical structure, dedicated to theatre practice as a social and political involvement, with a belief in theatre as a space for common reflection and in collectivity as a position against marginalizing systems.
Zoukak's productions are created in series of common research raising questions around certain themes: gender -"Silk Thread" (2012), religion and power - "Lucena: Obedience Training" (2013), Lebanese history - "Perform Autopsy" (2013) and "Heavens" (2014), death and immortality - "He Who Saw Everything" (2015) and "Death Comes Through the Eyes" (2014), childhood and violence - "School Acts" (2014), "Organs Tissue and Candy Games" (2014) and "Innocent Violence" (2016), Migration - "The Battle Scene" (2015) among others… Their work has been shown in several cities in the Middle East, Europe, the United States, Africa and South Asia (MUCEM museum, 62 Center for Theatre and Dance, The New York Public Library, Ibsen Center, ITFOK, The Battersea Arts Center, The Southbank Center…).
They have been commissioned by international festivals, theatres and universities to create original work: NYUAD's Performing Arts Center, UAE; Krefeld/Monchengladbach City Theaters, Germany; Cynthia Woods Mitchell Center, University of Houston, Texas; Theaterfestival Schwindelfrei Mannheim, Williams College, Massachusetts; LIFT and The Royal Court Theatre, London among others. Zoukak members have participated in residencies, panels and given workshops and lectured at universities and in non-academic contexts, in the Middle East, Europe, the United States and Africa.
In addition to that Zoukak has been working with marginalized communities across Lebanon for the last ten years (disabled children, women victims of domestic violence, incarcerated youths, individuals affected by war, including refugees…), applying theatre on various levels. The company developed a specific approach to psychosocial interventions of drama therapy and socially engaged theatre, providing workshops and training programs to diverse groups, and devising performances in different Lebanese regions and in various contexts locally and abroad, including Calais' migrants and refugee camp, in France and in refugee camps in Serbia.
Zoukak endeavours to develop an environment of dialogue and reflection around the performing arts in Lebanon and to provide artistic development and international touring opportunities for local artists. The company produces collaborations, residencies and events with international artists in the company's studio, curating since 2013 "Zoukak Sidewalks", an international performance platform and "Focus Liban" a showcase for the diffusion of work by local emerging artists.
Zoukak is three-time AFAC award grantee, in 2012 the company received the Ibsen Scholarship award and in 2014 the Anna Lindh Foundation's Euromed Dialogue Award for social resilience and creativity.