Social Media workshop by Skillz
Multiple dates from Monday, February 26, 2018 18:30 to Wednesday, March 7, 2018 21:00
Skillz, Beirut, Lebanon
Tickets
Venue
Skillz
1st floor, Pere Youssef Hayek Street
Beirut, Lebanon
Directions
Enter Gouraud Street (Gemmayze's main street) from Paul restaurant. Keep going until you pass Hospital Haddad on your left and the St. Nicolas stairs on your right. After the stairs you will take your first left, a narrow street called Youssef el Hayek, facing Ginette Café . On the corner is a neighborhood store called 'Abdel Massih'
Description
Social Media Workshop
This Social Media workshop is for participants who are looking to start their own campaigns online to promote their products on Facebook or Instagram.
It takes the participants through the whole process step by step. There is plenty of time to practice and ask questions.
Who is it for:
Business owners
Marketing professionals
Business people
Bloggers
Students
The workshop is divided in three sessions, please find below the outline for the three sessions:
Session 1 - Social Media Strategy and how to begin:
Define social media and explain why it matters
Developing personas and content
Setting SMART objectives
Online Value Proposition
Page insights
Social Media Management Tools
Session 2 - Social Media Advertising:
Facebook/Instagram business pages
Facebook/Instagram Marketing objectives
Social media ads creation
Creating Audiences
Analytics and reporting
Session 3- Workshop:
Revision of everything - Open discussion
One on One consultancy for the created ads
Question & Answers
Social Media Workshop
About the trainer:
Abed Jrab is a Digital Marketing Professional with over 7 years of experience in the field, he specializes in Social Media, SEO, SEM, Email, Web and Ecommerce.
Abed holds a Master degree in MIS from Sagesse University, he also holds a "Google Adwords Search Certification" and is a "Certified Digital Marketing Professional" (certified by the Digital Marketing Institute in Dublin).
Formerly the Digital Marketing Manager for Beesline, now I am a Digital Marketing Instructor at Morgan International and an Account Manager at Born Interactive, a leading Digital Agency in the MENA region.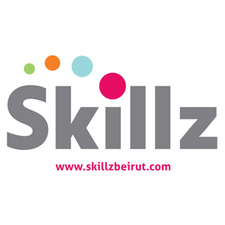 Organizer
Skillz is a training center in the heart of Gemmayze, located in an old French colonial building with its own courtyard.
Skillz gives a variety of training, workshops and courses and hosts events.